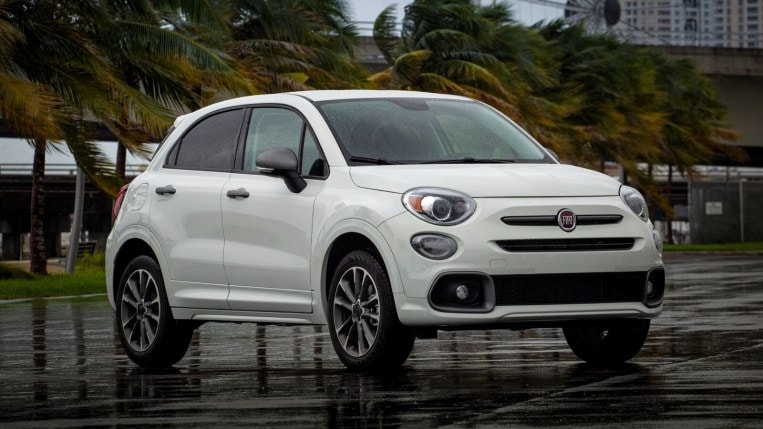 Fiat dealerships seem to be struggling compared to most. But this presents an opportunity for car buyers – if you want what they have for sale, they'll often sell it at a discount.
Fiat dealerships in America have only one model for sale – the 500X Subcompact SUV. Our test rider found that its 177-horsepower turbocharged engine "produced peppy acceleration and still offered decent fuel economy considering the standard all-wheel drive."
The ride is otherwise "adequate but not particularly impressive".
Perhaps the most impressive feature of the 500X is the deal you can trade on one. Fiat dealerships sold just 59 nationwide in October. Most sold for less than list price, averaging $2,428 in incentives. With new car prices are approaching record highsthis kind of discount is rare.
It's also probably why the 500X's days are numbered. Fiat CEO Olivier François told Motor Trend: "When it dies, it dies. We will not replace it. »
Instead, the brand has "a clear plan to do nothing but 500." These may look like the same car if you are unfamiliar with Fiat.
They are not. The Fiat 500 is the brand's flagship car in Europe. A tiny 2-door straight out of your morning coffee fantasies on Florence's Piazza della Signoria, it's been missing from the US market for a few years.
But it returns in 2024, this time as an electric car. Fiat will continue to build gasoline-powered 500s for Europe, says Francois. But not the states. "You want a 500 gasoline? Sorry you can't," he told MT.
"Fiat is not here to be everything for everyone everywhere," he added.
This may be bad news for Fiat dealers, who would probably like to sell more than one model. But it's a buying opportunity for you if you want one of the only cars still available at a discount in 2022.