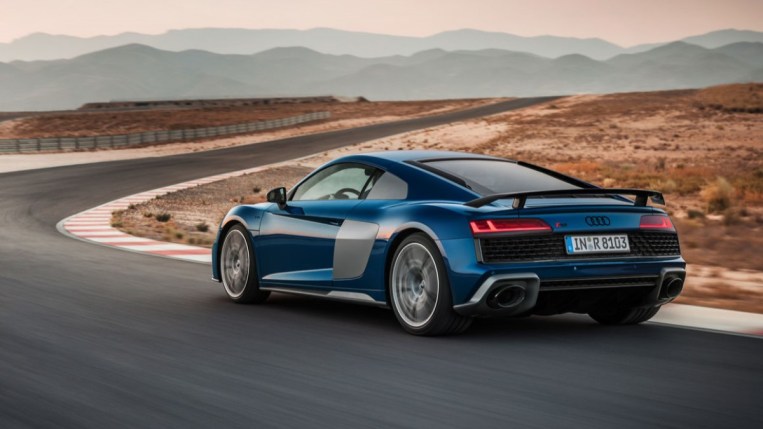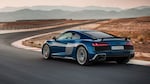 If you've always dreamed of owning Audi's V10 engine
R8 Supercar
, you're almost out of time. The low-slung coupe with the large, color-contrasting side vents will drop from Audi's lineup after the 2023 model year, according to Car and Driver.
The 2023 R8 is available as a coupe with a starting price of $158,600 or as a convertible with a minimum sticker of $171,000. In its most tame form (ha!), it gets 562 horsepower from 10 cylinders and sends it all to the rear wheels. But it's an Audi, so all-wheel drive (AWD) is on the menu. AWD R8 models get 602 horsepower.
Both send power through a 7-speed dual-clutch transmission with paddle shifters to help you take control.
The R8 has been Audi's performance flagship for nearly two decades. Sharing parts with the Lamborghini Gallardo and Huracan (parent company Volkswagen owns both Audi and Lamborghini), it helped redefine Audi's position in America. Even Iron Man had one.
But Audi has promised to go all-electric and aims to beat former German rivals BMW and Mercedes-Benz to the all-electric starting line. The company says so has already designed its latest internal combustion engine.
This means that the successor to the R8, if there is one, will only use the battery.